Custom Ugly Christmas sweaters
Create custom ugly Christmas sweaters for your brand. This is the perfect knitted merch for your team - ideal for resale, promotions, marketing, gifts and all round fun!

Why not create completely original custom Christmas sweaters in 2023 - celebrate Thanksgiving and the Holidays with knitwear in any color, any design. You can design anything you like with the help of our design team and our amazing knitwear factory will make your sweaters exactly how you want them.
Create Sustainable Swag just like our other clients…
Need some inspiration for your seasonal gifts?
Create Custom Christmas sweaters
There is no better merch than awesome custom Christmas Sweaters. The sweaters are fully knitted and they look and feel amazing. If you would like to create something fun for your brand this holiday season - you've got to check these out.
A skilled team to help create your design

Super soft, amazing quality

Sustainable, long-lasting fabrics

Minimum order of just 100 sweaters

Worldwide shipping available.
Start Creating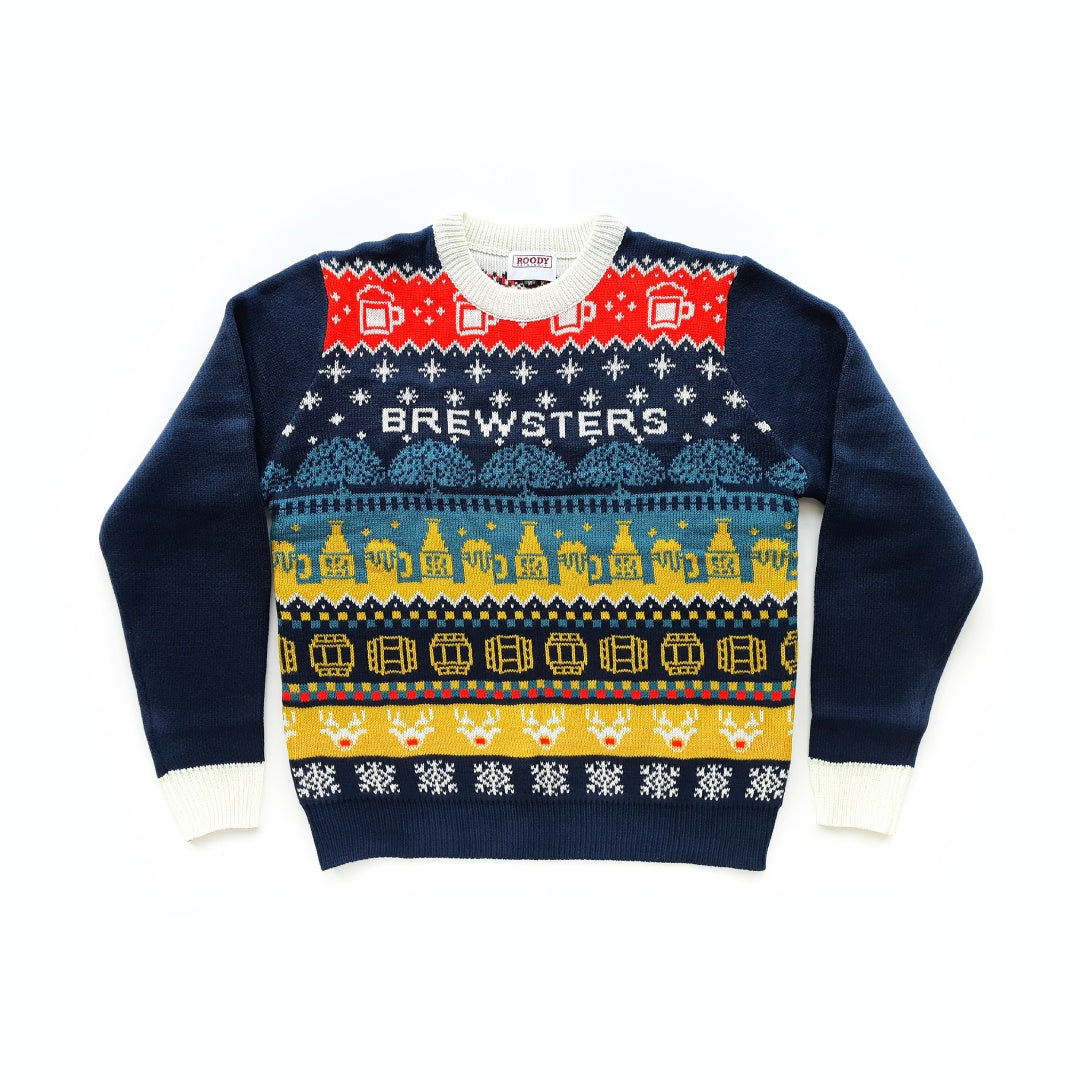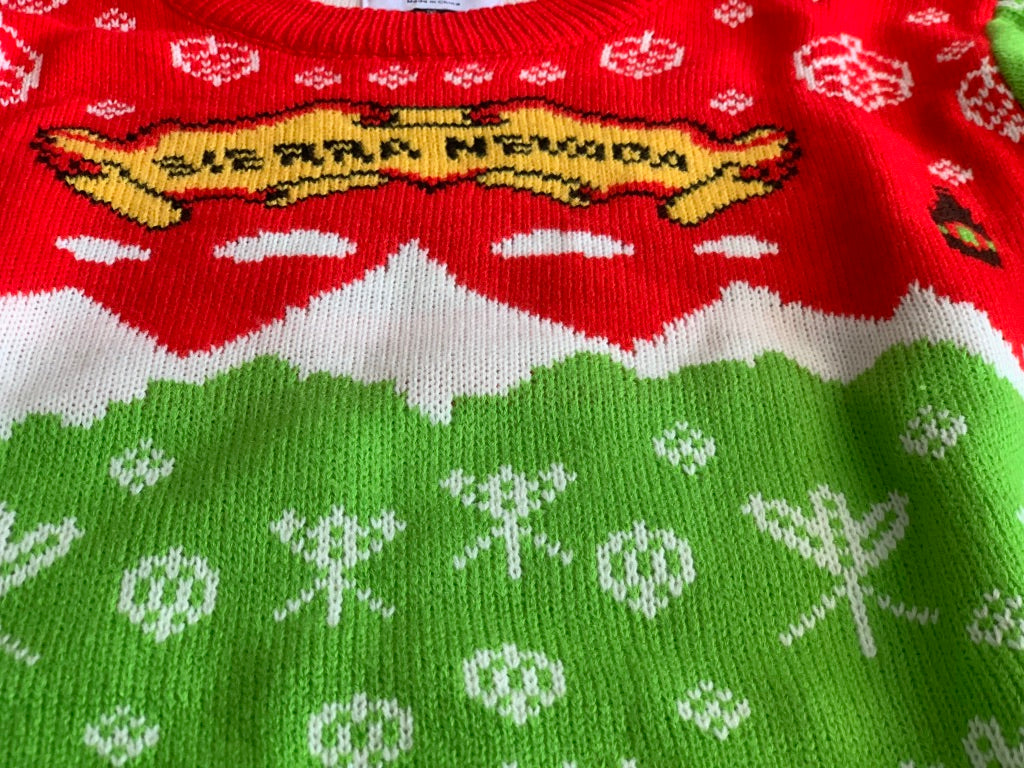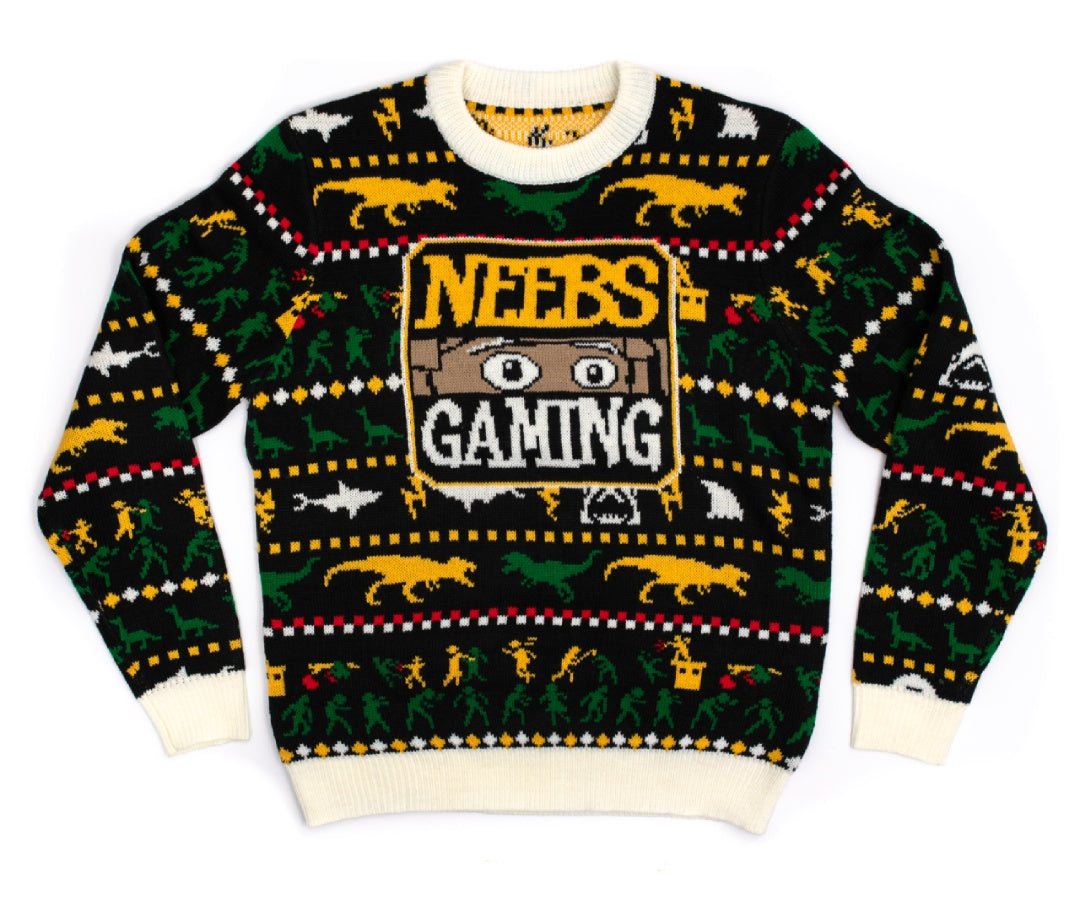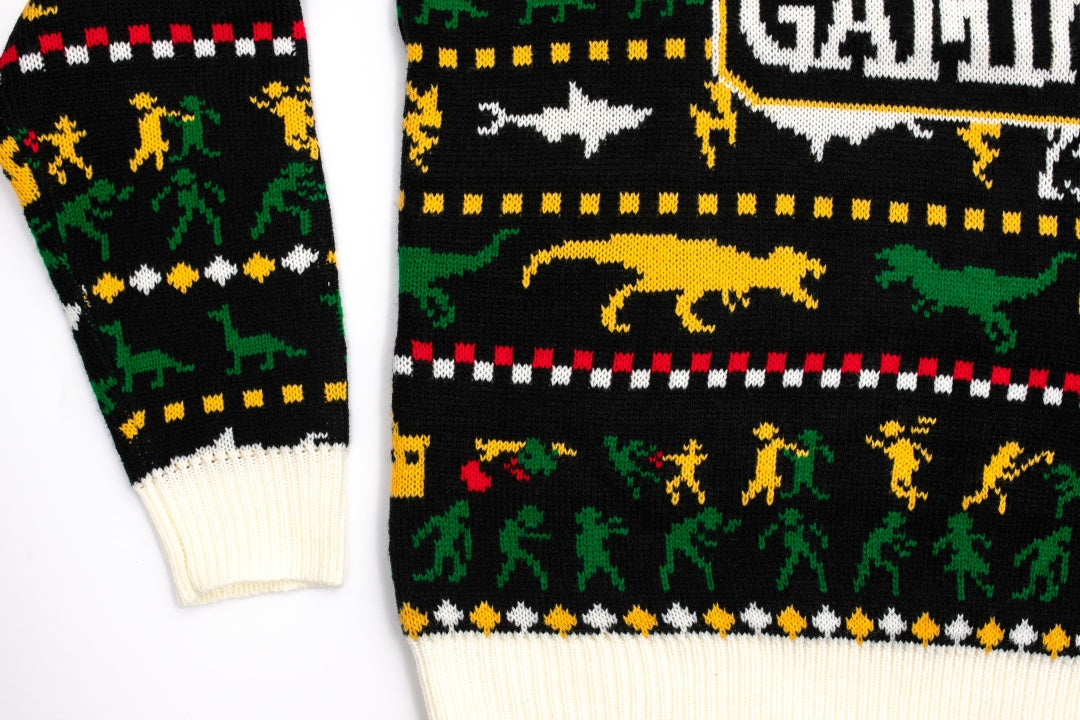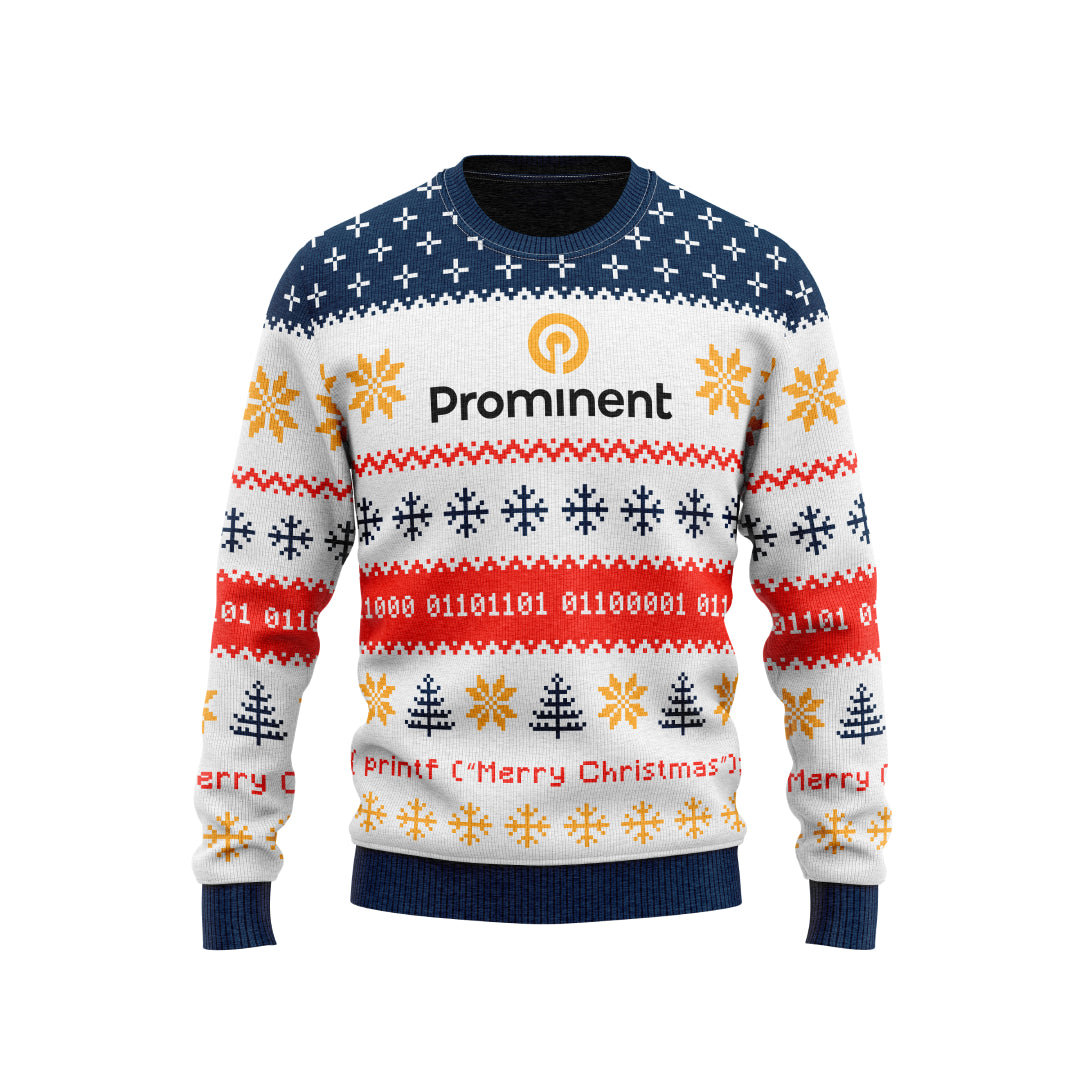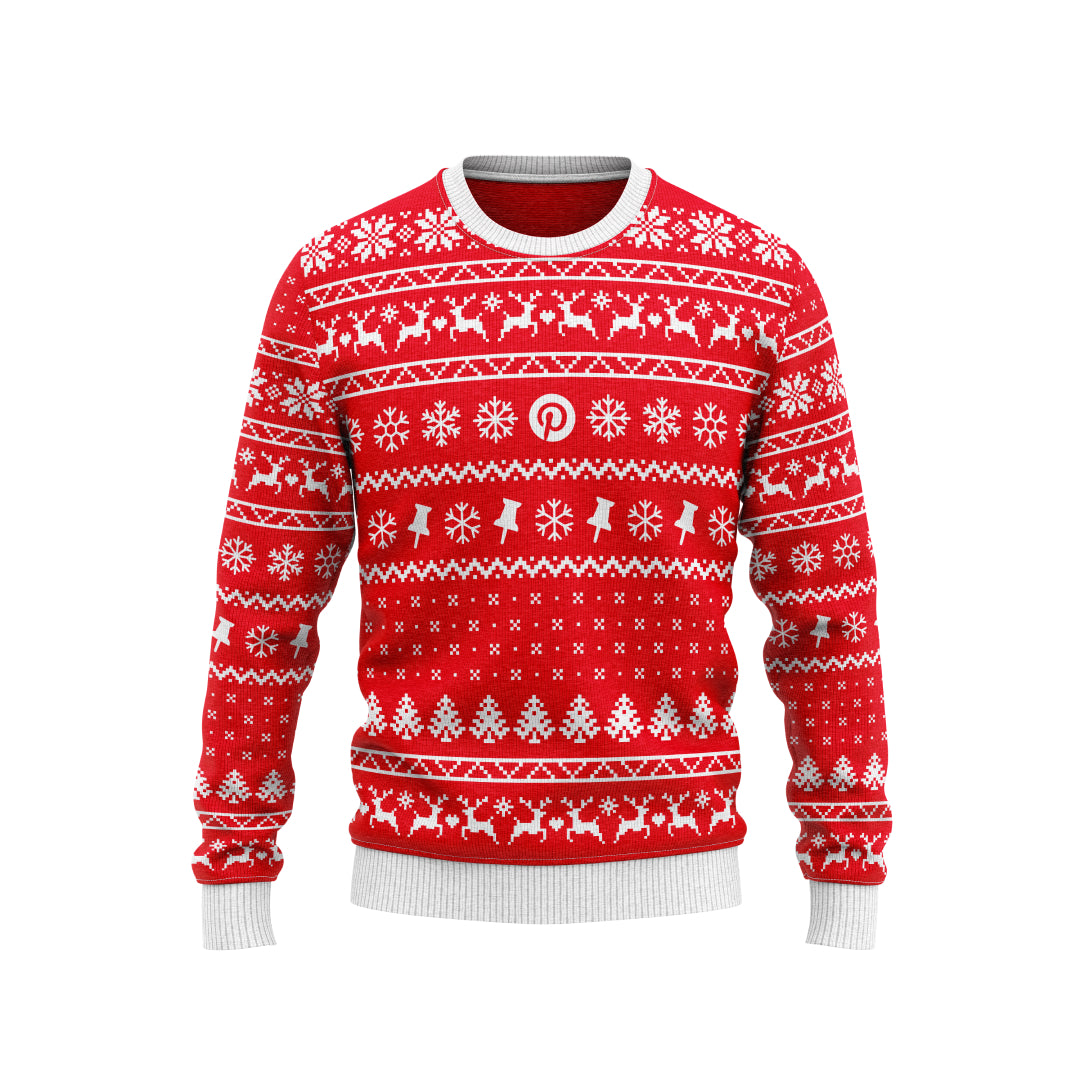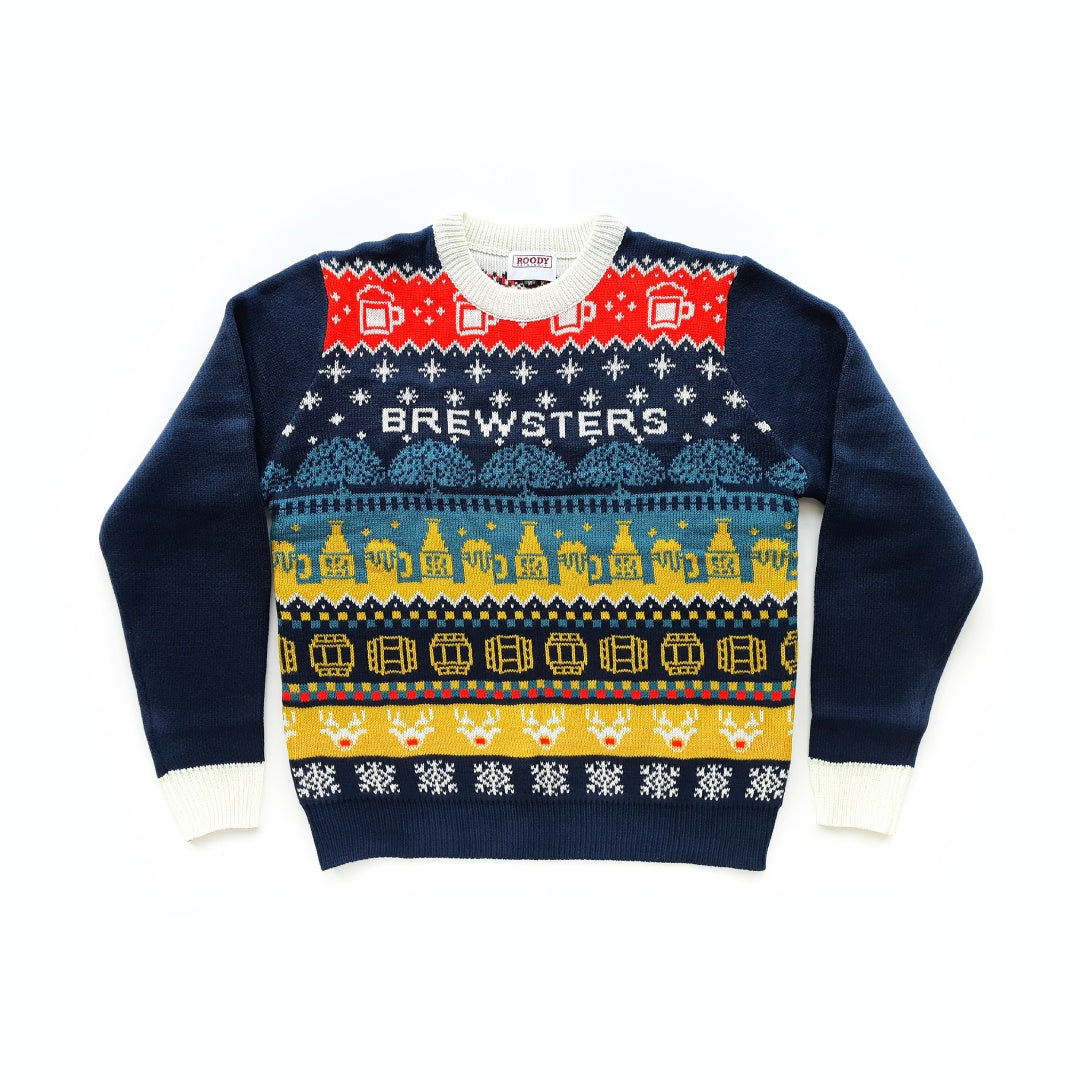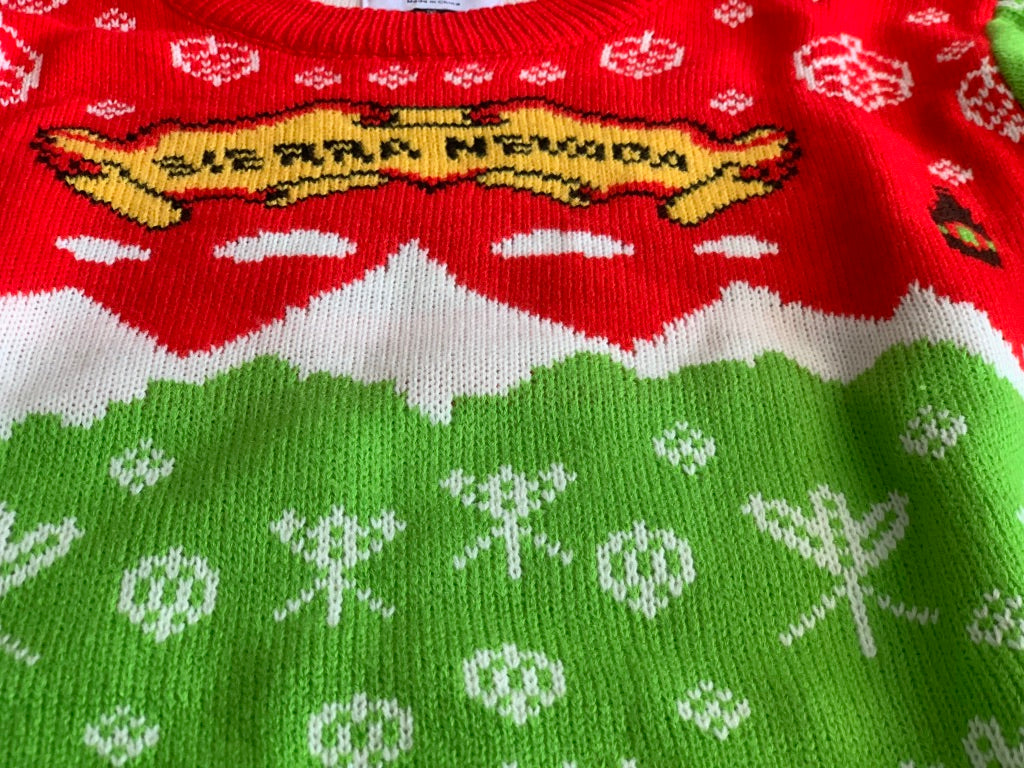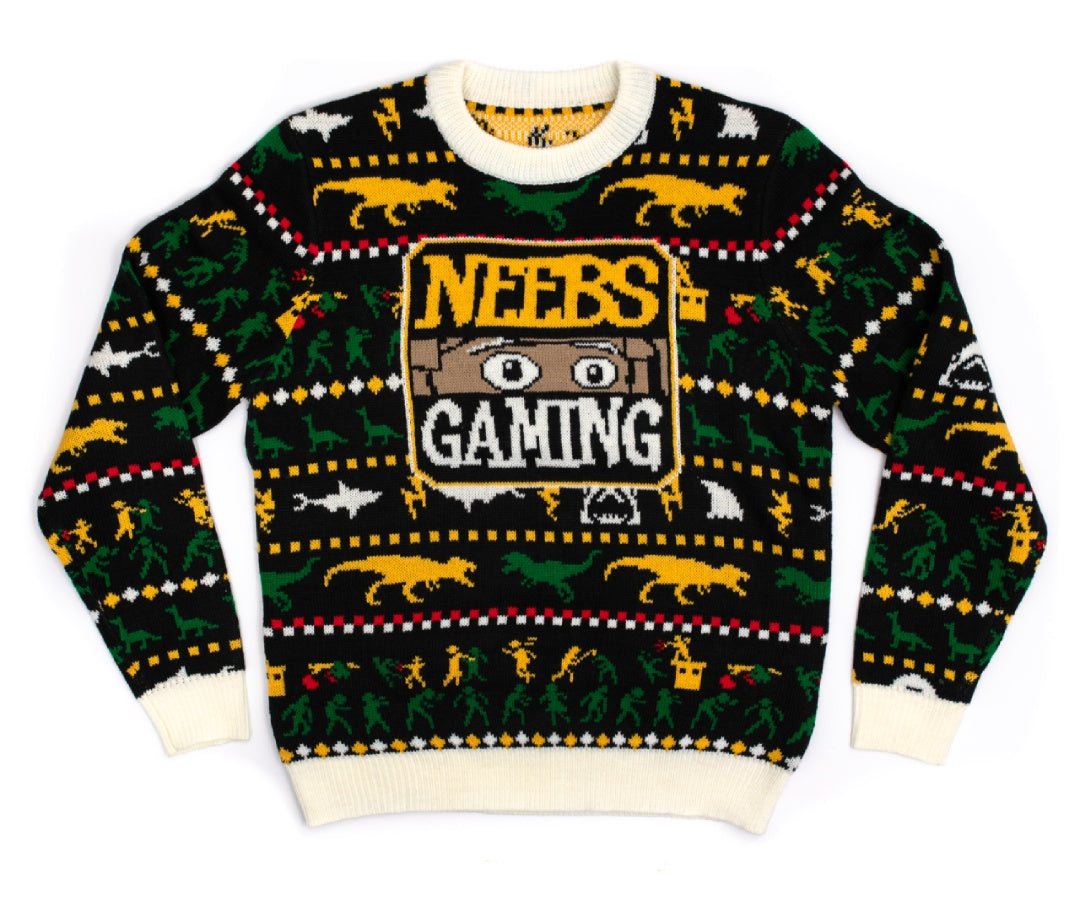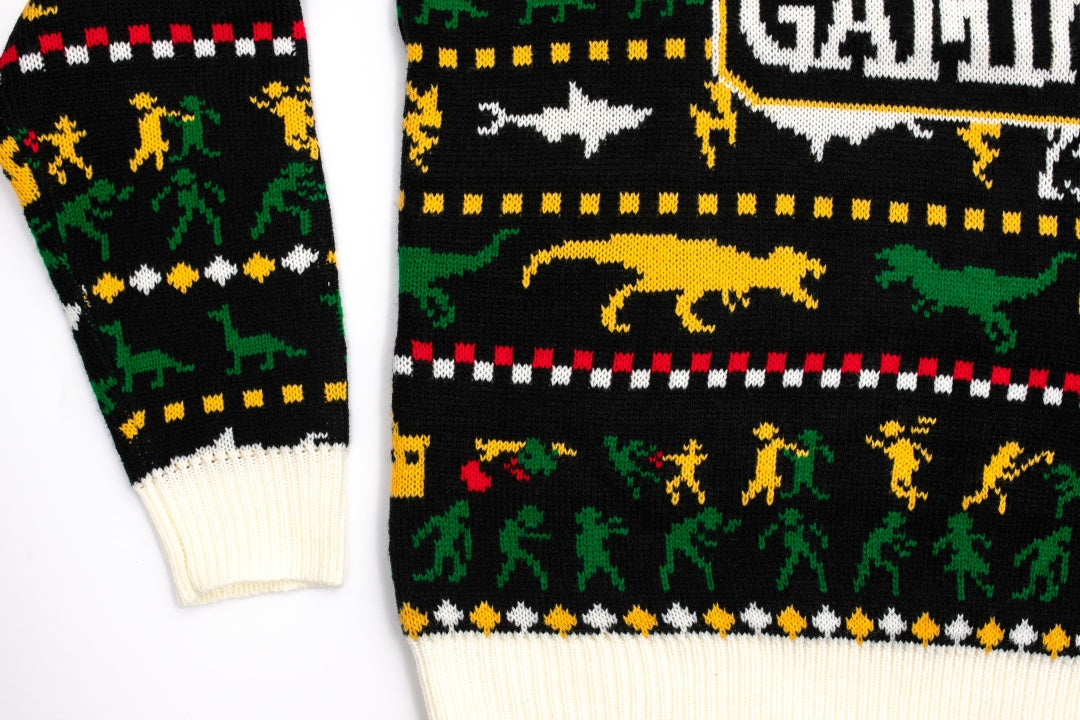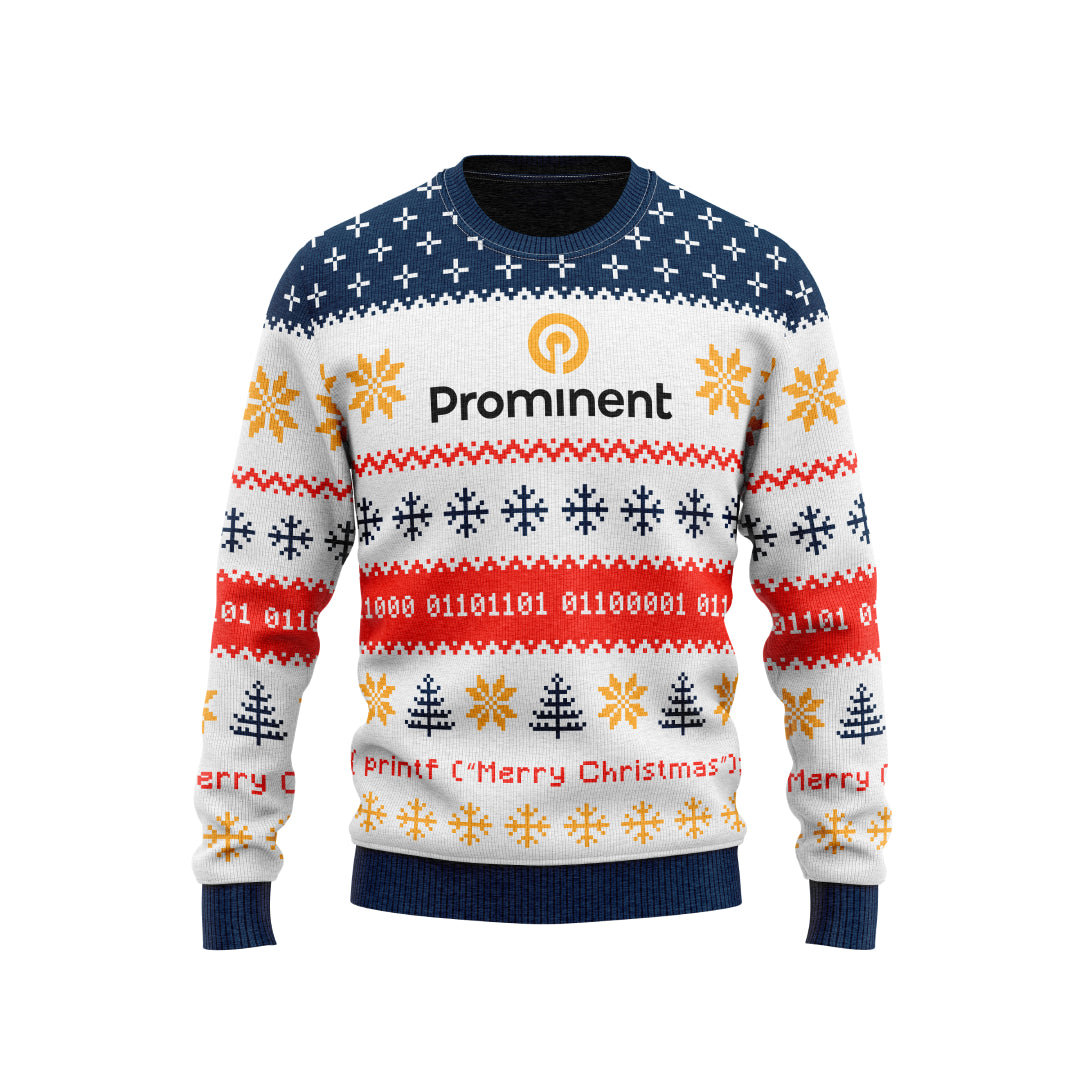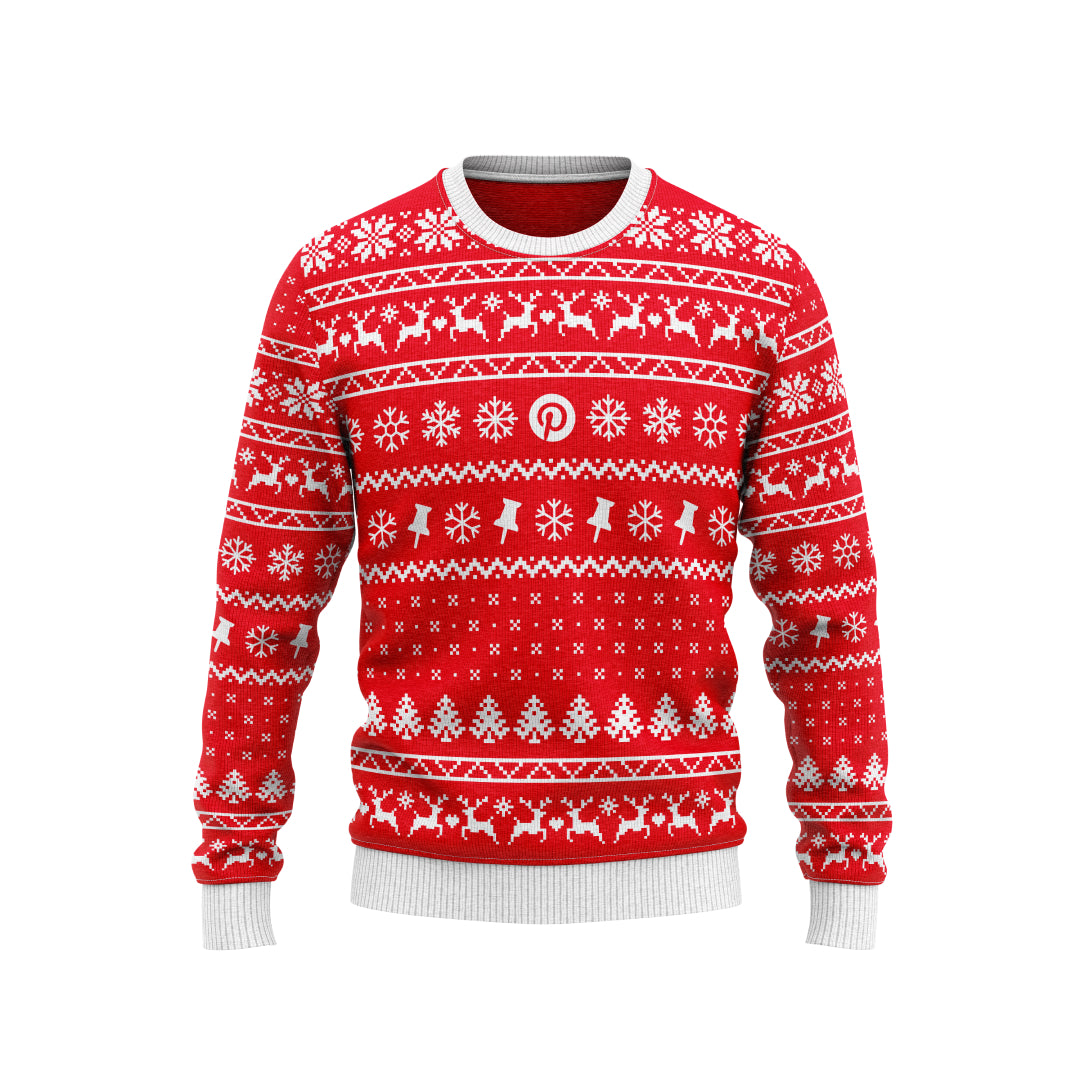 How do you make custom christmas sweaters?
Roody has been making custom ugly Christmas Sweaters for more than 10 years - we've had thousands of clients with lots of different designs and we've our process has got better and better over the years - it's so easy. Most of our customers order more than once.
To start, just click the "Start Creating" button below.
1. Send us a short message. We usually respond super fast (within an hour during business hours)
2. We then work with you to create an amazing design.
3. Once you're happy with the design, we make the first sweater for your approval before going into bulk production.
4. We ship your amazing sweaters, right to your door (anywhere in the world). We also do multi-location shipping if your team is remote.
Pricing - Minimum order just 100 units.
How do I Design my custom Christmas sweaters?
Roody have a design team that create custom Christmas sweaters from scratch. Just send us a few simple details and our amazing team will create something completely unique for your brand or organization.
We include your colors, branding and we make sure your brand is clear on your knitwear. If you prefer to design the sweaters in-house, that is no problem - we have templates and style guides and are happy to help.
One of the best things about custom ugly sweaters is the design can go anywhere - on the front, back and sleeves. We knit every sweater from scratch using the most advanced knitting technology and help to ensure your sweaters will look brilliant.
To get started, just click on the link below and we'll be delighted to help.
What material do you use for the custom ugly Christmas sweaters?
All our custom ugly Christmas sweaters are super soft acrylic yarn (not itchy). We tested lots of fabrics over the years and acrylic is by far the best option. A lot of the yarn we use is recycled but you wouldn't know it - it looks and feels brilliant and washes amazingly well - the sweaters will feel amazing.
To get your exact color, we take your pantone (color) and match it to our yarn so your sweater will be the same color as your branding. Every sweater is extremely soft and doesn't itch.
We have made so many sweaters over the years, we've got really good at it. We're experts in knitwear production and used by the biggest companies in the world for production.
Do you have an Ugly sweater factory?
Yes, we do. We manufacture all our sweaters in a sustainable factory where people are treated fairly and we use ethical production methods.
We use the latest technologies to knit all of your sweaters - advanced knitting machines are able to knit amazing designs that look and feel brilliant.
We've been making custom ugly sweaters for almost ten years - we have a huge amount of experience and most of our customers come back time and time again. The knitwear we make is the most amazing quality.
To get started, just click on the link below and we'll be delighted to help.
When is the best time to put an order in for Christmas 2023?
It's always best to order your custom Christmas sweaters early.
Production time is currently 30-35 days.

For Gifts, Promotions and Swag
We take orders all the way up to mid-November. The earlier you order the better and the more you can save. There are huge advantages to ordering early including:
1. Ensures sweaters are delivered in lots of time
2. Lower cost shipping available (shipping is much cheaper if you order early)
3. As we can slow ship, it's much much better for the environment.

For Resellers
While we take orders all the way up to mid-October, the best time to order is July / August as it gives lots of time for the sweaters to arrive and be photographed and stocked in plenty of time for the holidays.